"I thought I was OK to drive."
WHEN FACING DUI CHARGES THERE MAY BE OPTIONS THAT CAN REDUCE OR ELIMINATE A CONVICTION.
YOU HAVE RIGHTS
CHARGED WITH A DUI?
WE PROTECT THEM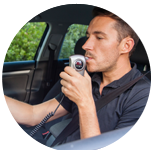 DARREN DEURSO, WHITE PLAINS DWI LAWYER AT LAW
Are you looking for an experienced DWI Lawyer in White Plains, NY? If you are anticipating a DWI we may be able to help.
DWI Lawyer Darren DeUrso handles a variety of legal cases including DWI.
The Law Offices of Darren DeUrso provides legal representation in White Plains, NY and surrounding areas.
We are effective and aggressive and will work to help get you the best results, at affordable rates.
If you are involved in a DWI, call our office now! (914) 772-8614.
GET PROFESSIONAL LEGAL ADVICE
If you, or a loved one, are in need of professional legal advice please contact the White Plains DWI Lawyer Darren Deurso with the form below, or call (914) 772-8614
DARREN DEURSO, WHITE PLAINS DWI ATTORNEY AT LAW
DO YOU NEED A DWI LAWYER?
Every state has some sort of "drunk driving" statute. The term "drunk driving" is in quotes because none of these laws require that you be "drunk" or "intoxicated" to be guilty. All that is required is that your ability to operate a vehicle has been impaired to any extent at all or that your Blood alcohol level exceeds the state limit (which is now .08% in all states). The consequences of DWI differ drastically from state to state and are influenced by your age, blood alcohol limit (BAC), whether you have been arrested for DUI in the past, and whether you caused injury or death during the DWI.
A DWI LAWYER CAN HELP…
ASSESS YOUR LEGAL SITUATION
An experienced DWI Defense lawyer can help you understand what you are up against and the fines you may be required to pay. a DUI lawyer mostly deals with DWI matters and knows the process inside and out – including options that a public defender may not tell you.
EXPLAIN THE CONSEQUENCES
The consequences of a DWI vary greatly from state to state and a DUI lawyer will be able to explain how those consequences in your state apply to you such as (1) harsher punishments for those arrested with BAC limits over .08, (2) special laws for underage drivers arrested for DWI, (3) possible community service or plea bargaining, (4) overlapping jurisdiction of Courts and your state's motor vehicle licensing department to suspend or revoke your license, and (5) contingent license programs that allow you to use your vehicle to get to and from work.
MANAGE THE PROCESS
Dealing with the motor vehicle department can be frustrating and time consuming. a DWI Lawyer can manage the process for you by completing the required forms; making phone calls; scheduling and/or representing you at a Motor Vehicle Department suspension hearing, and making other necessary arrangements.
REPRESENT YOU IN COURT
An experienced DWI Lawyer knows the ins and outs of the courtroom and may be able to obtain a lesser sentence for you if your situation and state law allows for it.
DON'T KNOW IF A DWI LAWYER IS RIGHT FOR YOU?
HERE ARE SOME GENERAL GUIDELINES:
DEFINITELY
Definitely hire a DWI Lawyer if you already have several DWI's and receive another; or if your DWI arrest was the result of an accident or if anyone was injured; or if you are a professional driver whose livelihood depends on keeping your license.
PROBABLY
Seriously consider hiring a DWI Lawyer if you've been arrested for a second DWI (in the same or another state) or were arrested with a BAC limit over double the legal limit as harsher penalties may apply.
MAYBE
You might want to hire a DWI Lawyer if you don't understand your rights or DWI laws, what you need to do, or the consequences you face. You also might want legal representation if you are in a profession (or plan to be) that requires bonding or in which any criminal conviction might prevent you from getting or keeping a professional license. If you don't know the requirements, then you need expert advice before handling the case yourself.
Darren DeUrso has been in practice for 30 years, including years as an assistant district attorney for Westchester County and in the private practice he opened in 1990. Well known in the White Plains community, he regularly receives referrals through satisfied clients.
Darren has earned the respect of his colleagues in the legal community, evidenced by his BV® Peer Review Rating™ by Martindale-Hubbell®, an honor given to a fraction of America's lawyers.
Darren's philosophy is simply stated: "I am able to effectively represent my clients because I truly care. I believe that everyone in our justice system deserves competent representation, and in an emotionally charged atmosphere of the family/matrimonial court, it is important to have a representative who is looking out for the client's best interest."
Call for a consultation – (914) 772-8614
Very professional and efficient. Extremely patient and great communication. I never had to wait long for an update and always kept me in the loop. I was extremely satisfied with the outcome of the case and will definitely use him again and will continue to refer my friends and family. ~Tye Gibbs
Talk to a White Plains DWI Lawyer Today!
Contact DWI Lawyer Darren DeUrso at (914) 772-8614 or via email with the form above.
Legal Disclaimer: The information above is presented as an advertisement. This website is provided solely for informational purposes and is not intended to create an attorney-client relationship between you and the attorneys. Any form of communication with us does not create or establish an attorney-client relationship. Images have been licensed through Green Tie Consulting.